BRENNA DONNELLY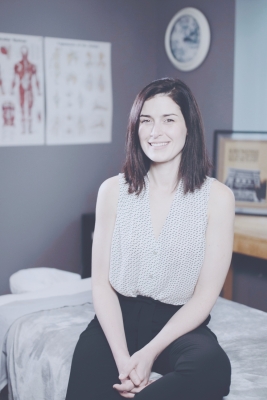 TEACHING STYLE: Emphasis on developing body awareness, moving with compassion and moving with an understanding the endless connections of musculoskeletal system.
ON ROTATION: Audiobooks & CBC Radio 2.
INSPIRED BY: Kindness. Always and in all ways.
FAVOURITE POSE: Pigeon… no frog… no pigeon….
MORNING RITUAL: First… coffee. My little guy is almost always up before the sun and we have a bit of quality time…my favourite part of the day!
FIRST CLASS EXPERIENCE: Power vinyasa at age 15 with my mama
SIGN: Sun is in Cancer, Moon is in Pisces.
DIET: I adore plants and cheese.
A RECURRING THOUGHT: When can I get back to the ocean?
NY NEIGHBORHOOD: Lakeview- nice and close to Kiwanis Waterfall Park! And in the summer- Lake Clear, Ontario.
A NONNEGOTIABLE: snuggling with my son… every single day!! (for as long as he will let me)
FAVOURITE COFFEE SHOP: Recharge Café (best vegan food in Regina)